Cross Screen Reader Testing Made Easy
Instantly test the accessibility of your website with NVDA, JAWS,VoiceOver, and more from any computer.
Test with your user's assistive tech
According to WebAim's annual survey, over 90% of screen reader usage is split across JAWS, NVDA, and VoiceOver. Just as you test your website in different browsers, testing with different screen readers is the best way to ensure a bug-free experience for your users.
Web-based access
Forget maintaining your own expensive devices & complicated virtual machines. A modern web browser is all you need to access real screen readers running on Windows, OS X, iOS, and Android devices.


Reliable, isolated environments
No more rebooting or adjusting your browser and OS settings just to get some testing done. Every Assistiv Labs session starts from the same clean state, entirely contained to your browser tab.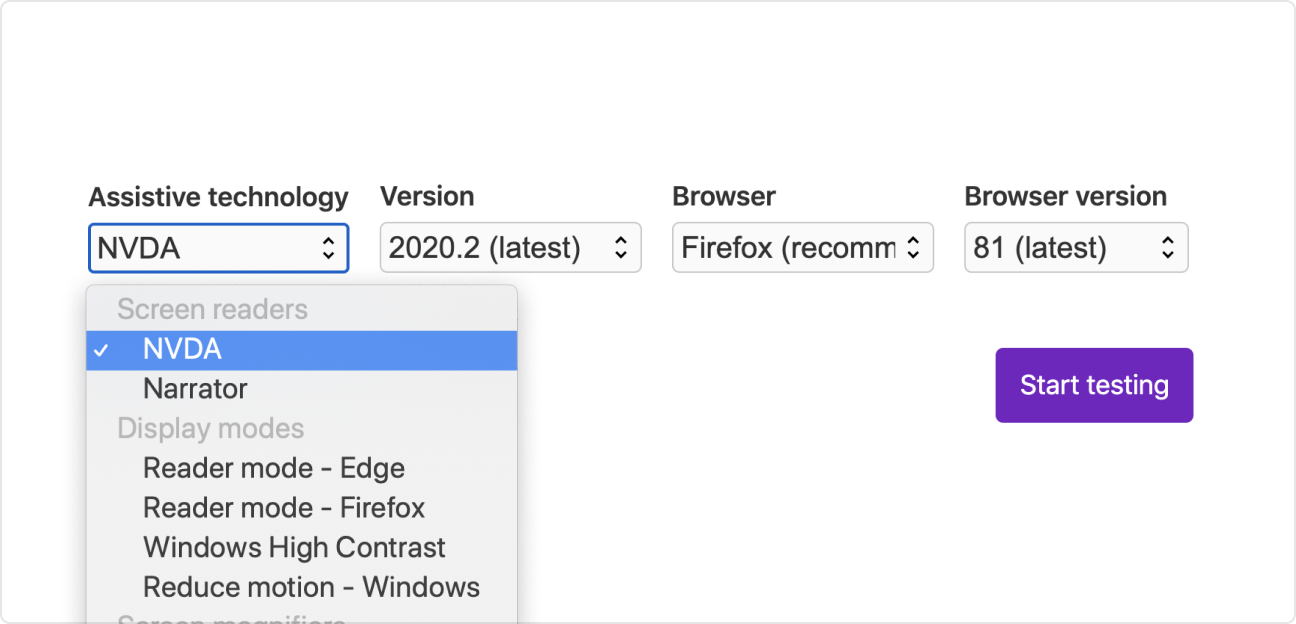 Beginner friendly settings
Out of the box, many screen readers can be confusing to sighted testers. By default with Assistiv Labs, screen reader speech and focus are made visible. Keyboard shortcuts are intuitively mapped to your Mac or PC.
Favorite tools included
Admin permissions to install the accessibility testing apps and browser extensions you need to get the job done.
Remembers your preferences
Screen reader settings are saved to your account, so every new session starts just the way you like it.
Localhost tunneling
Securely test your private local developer environment in Assistiv Labs with localhost tunnels, just like testing on your own device.
Discover faster, simpler accessibility testing with Assistiv Labs