Make Sure Your Websites and Apps Work With Assistive Tech
Instantly test how accessible your experience is with the real assistive technologies your disabled users rely on — screen readers, magnifiers, and more — from any computer.
Get started for free
No credit card required.
How It Works
Assistiv Labs remotely connects you to real assistive technologies, like NVDA, JAWS, and Windows High Contrast Mode, using any modern web browser. Forget maintaining your own expensive devices & complicated virtual machines. Start testing in seconds.
Reliable, Isolated Environments
No more rebooting or adjusting your browser and OS settings just to get some testing done. Every Assistiv Labs session starts from the same clean state, entirely contained to your browser tab.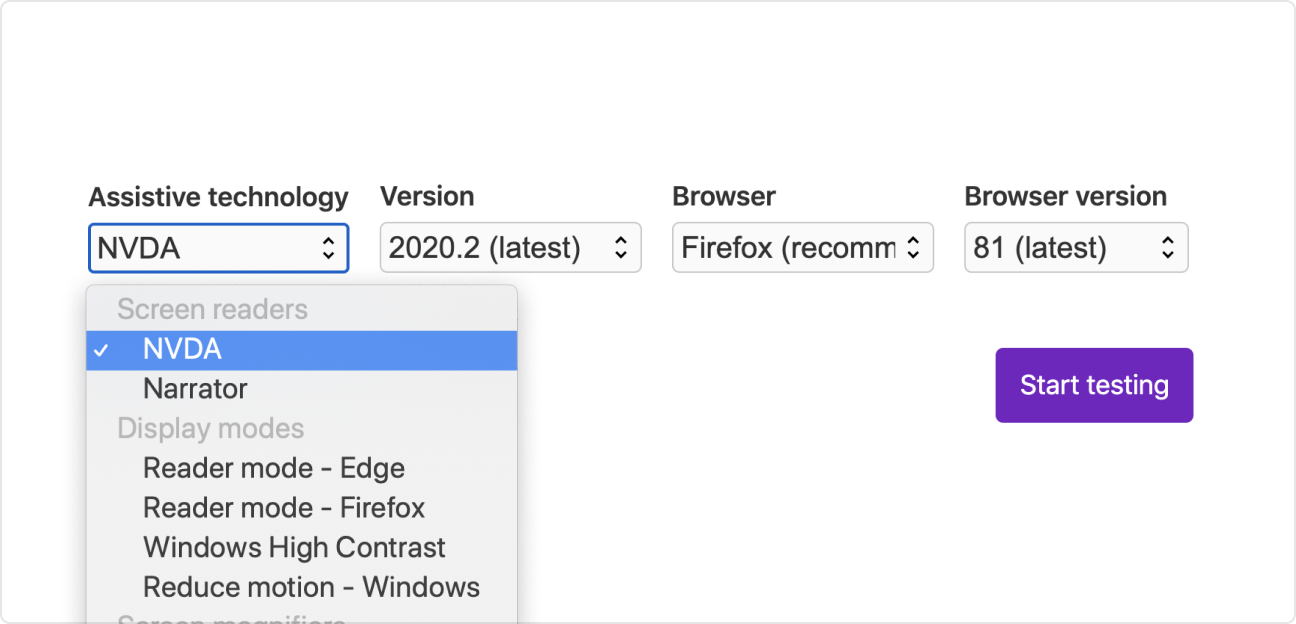 Accessible
Inclusively designed from the ground up. Use VoiceOver to test NVDA. Wherever possible, screen reader output is captioned.
100% Remote for You & Team
With remote work, it's no longer possible to share a physical Windows laptop or phone in the office — until now. Add unlimited users to your account and share access to ATs.
Free Training
Select plans include free introductory assistive technology training and on-demand debugging help.
Debugging Tools Included
Full access to great accessibility debugging tools like Chrome dev tools, inspect.exe, Xcode Accessibility Inspector, and more.
Supports VPNs, Firewalls, and Proxies
Securely test localhost, private staging servers, and company intranet in Assistiv Labs with local tunnel technology.