You are here: Assistive technologyScreen readersJAWS Screen Reader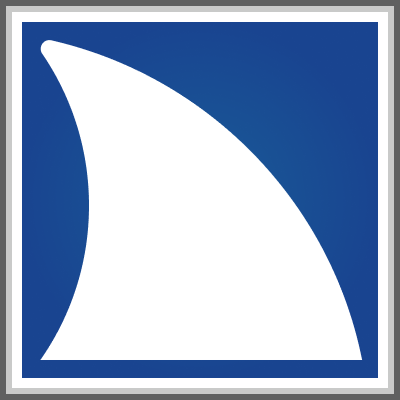 JAWS Screen Reader
Related resources:
Overview (current)
Testing
JAWS is a paid screen reader for Windows that was originally released in 1995. Freedom Scientific (which also develops a range of other assistive technologies) develops minor bi-monthly and larger annual releases. JAWS is frequently sold with ZoomText, a screen magnifier, in a package called Fusion.
Popularity
JAWS is frequently a top choice due to excellent performance, configurability, and high quality scripts that increase support for 3rd party apps — making it well worth the price.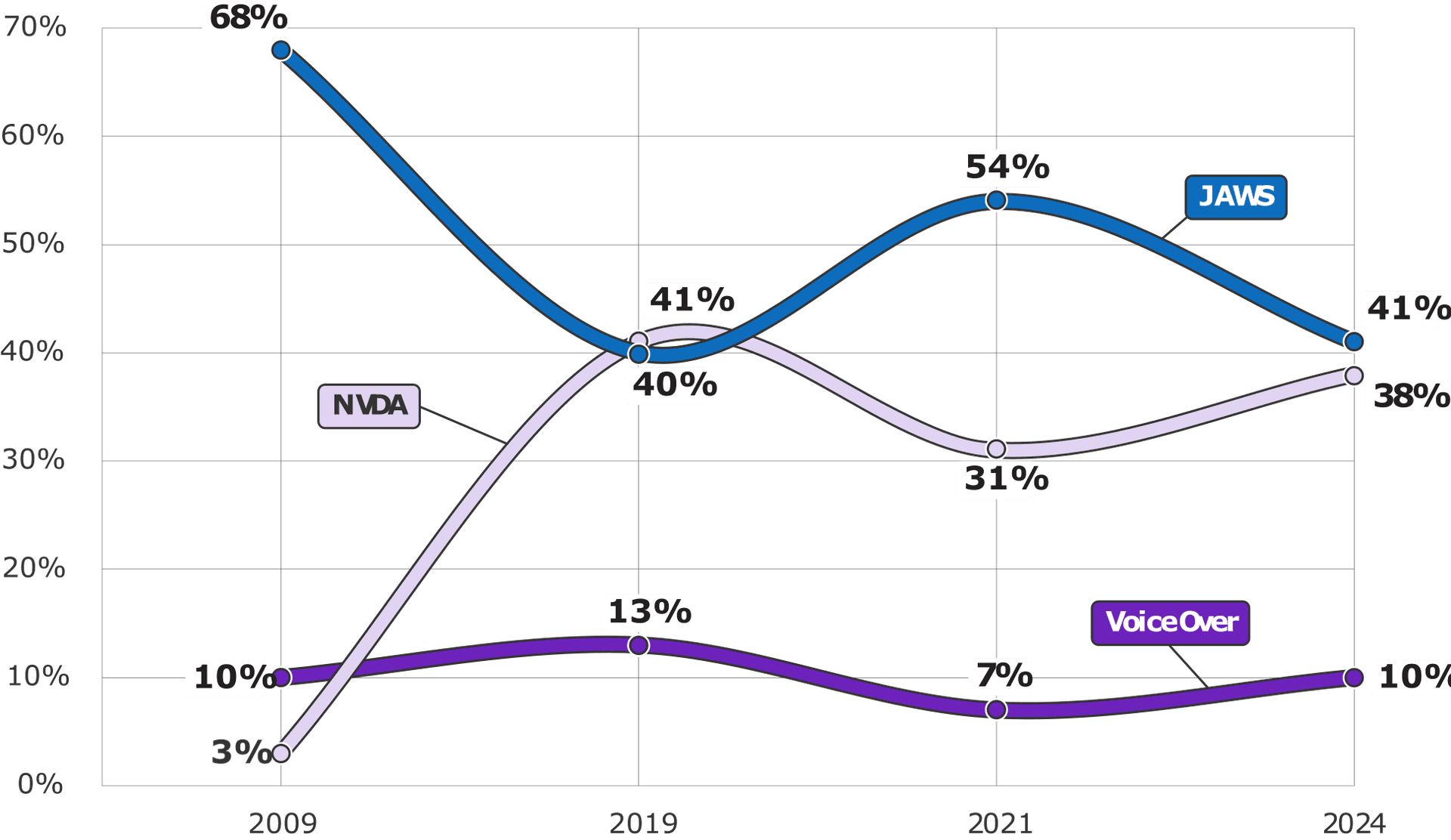 As of WebAIM's most recent screen reader survey, released in 2021, JAWS is the second most frequently used screen reader, usurped by NVDA, with 53.7% of responses.
Features
For web browsing, JAWS works best with Google Chrome (and Microsoft Edge, now that it's also based on Chromium), although historically it's had great support for Internet Explorer. Microsoft Office and Google Docs both work out of the box, and voices for over 30 languages are included. External braille devices are supported over USB.
Instead of plugins, JAWS has scripts to enhance the accessibility of 3rd party apps. Some scripts are even paid, for example Hargen Consultancy's Zoom scripts.
Accessibility Testing

JAWS compatibility testing is often required by government contracts. Combined with its popularity, manual accessibility testing with JAWS is a great idea.
Note: to deliver the best possible user experience, JAWS can has the ability to work around bugs in browsers or OS accessibility API limitations by reading the DOM directly. This can have the effect of a website working fine with JAWS, but not with NVDA, which sticks to the OS accessibility APIs, so JAWS may not be the best choice for baseline accessibility testing.
JAWS makes its virtual cursor's focus visible by default, but there's no direct equivalent to NVDA's speech viewer. You can open a historical view of speech output by opening the speech history window with the insert + space, then H keyboard shortcut. There's also braille and text viewers, but they display a simplified view of speech output, so may not be as useful.
Freedom Scientific offers a paid testing tool called JAWS Inspect with a full speech viewer (caveat: be careful relying on speech viewers).
JAWS fully supports the Windows UIA accessibility API, as well as legacy MSAA and IA2.
Getting Started
On a Windows PC, you can download JAWS for free and run the installer, which provides both audio and visual feedback. JAWS can function in "40 minute mode" without a license, but be aware that using 40 minute mode for software testing is against the EULA's terms.
If you need to test JAWS on a Mac or Linux, Assistiv Labs provides remote access through your browser. JAWS can also be installed on a virtual machine, but keyboard shortcuts like caps lock need to be remapped. JAWS also installs custom video drivers which may not work with all VM hosts.
Alternatives
Other popular Windows screen readers include: