You are here: Assistive technologyDisplay modesHigh Contrast Mode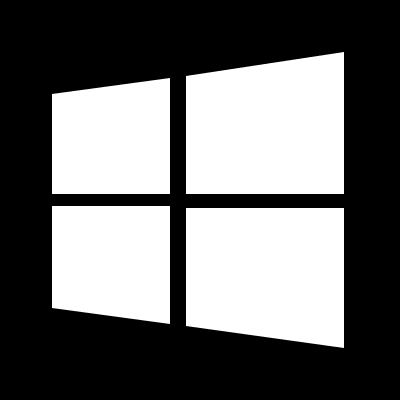 High Contrast Mode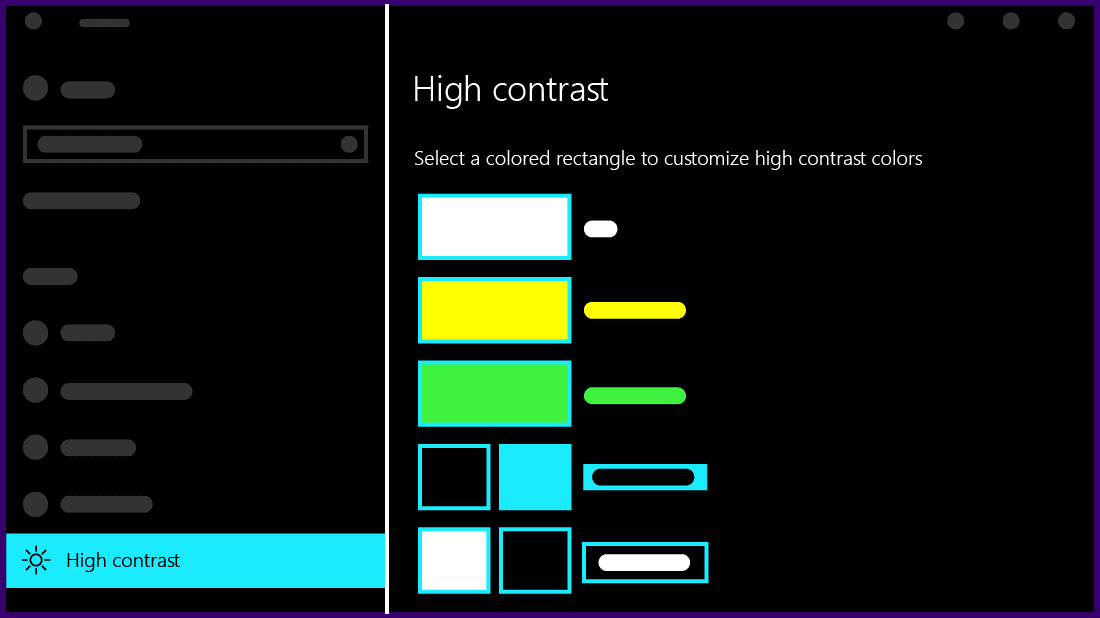 High contrast mode is an accessibility feature that alters the colors used by the OS, apps, and websites to maximize legibility. It's popular among people with low vision or photosensitivity.
On Windows, you can enable high contrast mode with left alt + left shift + print screen, or by opening the Settings app and navigating to Ease of Access > High contrast.
Unlike other display modes that apply a filter to the screen (i.e. grayscale), high contrast mode reduces and simplifies the colors used in a UI:
All text becomes white or black for maximum contrast against the background
Background images are hidden
UI controls that might normally have a gradient, borders, or shadows (like buttons) are reduced to outlines or solid fills
Popularity
Usually associated with Windows, high contrast mode has been a popular feature since Windows 7, but Windows isn't the only operating system to implement it. Ubuntu includes its own implementation and Android has a high contrast text mode.
MacOS and iOS have a feature called increase contrast, but the effect is much more subtle. Instead of the UI's palette being reduced to a handful of colors, some existing colors are simply updated to increase contrast.
In WebAIM's 2018 low vision survey, 30.6% of respondents used a high contrast mode.
Accessibility Testing
Accessibility testing high contrast mode is essential for websites that use more than the default HTML styles and apps with custom controls, all you need is access to the operating systems that support it.
Native Windows apps need to define high contrast themes to work correctly, while the web is standardizing around the forced-colors media query.
Getting Started
If you're on a Windows PC, you can try high contrast mode via Settings > Ease of Access > High contrast. If you're looking to test high contrast mode, but are on a Mac or running Linux, Assistiv Labs provides remote access.