You are here: Use casesRemote Accessibility Testing for Companies
Remote Accessibility Testing for Companies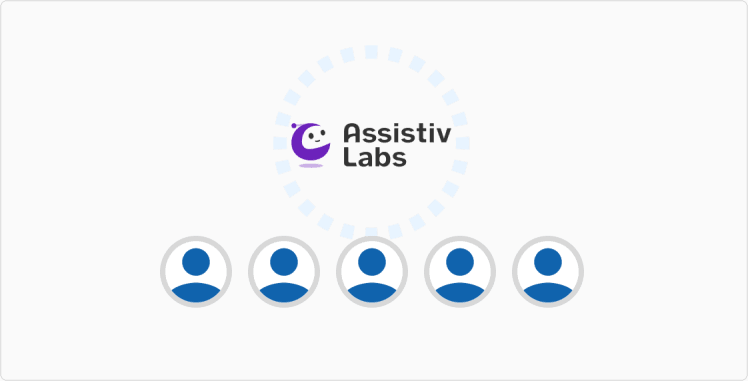 It's essential that accessibility testing include the assistive technologies (ATs) that your disabled customers rely on. Traditionally, that's involved installing ATs on your work laptop, purchasing hardware, and sometimes configuring emulators or virtual machines so you can test with today's most popular screen readers, magnifiers, display modes, and more.
While the cost of maintaining dedicated testing hardware and updating virtual machines has always been high, remote work only introduces more challenges and costs. Employees can no longer share physical hardware with each other, leaving tough choices about who you can and can't afford extra devices for. And when hardware fails, it needs to be shipped out for repair and a replacement needs to be shipped in, introducing complex logistics and frustrating delays.
A Modern Solution
Assistiv Labs is a remote device lab that replaces the need to purchase and maintain hardware and software for accessibility testing. Remotely connect to real hardware and virtual machines running the latest ATs through any modern web browser and enable accessibility testing for your whole team (yes, you can give unlimited users access — at no extra cost).
The web interface is designed to be fully accessible so no employee is excluded, and your remote connection is kept secure by end-to-end HTTPS encryption. Test internal websites behind VPNs, proxies, and firewalls with our local tunneling technology.
Get Started
Start a free trial with NVDA, or contact us to schedule a demo and/or 1 month unlimited trial of the Company plan to learn how you can give your whole team access to test with the latest ATs. Company plans start at $299/mo and support flexible payment methods.