Using JAWS with Assistiv Labs for Companies
JAWS is a popular paid screen reader developed by Freedom Scientific. According to the latest WebAIM Screen Reader Survey, JAWS was the primary desktop/laptop screen reader for 53.7% of respondents.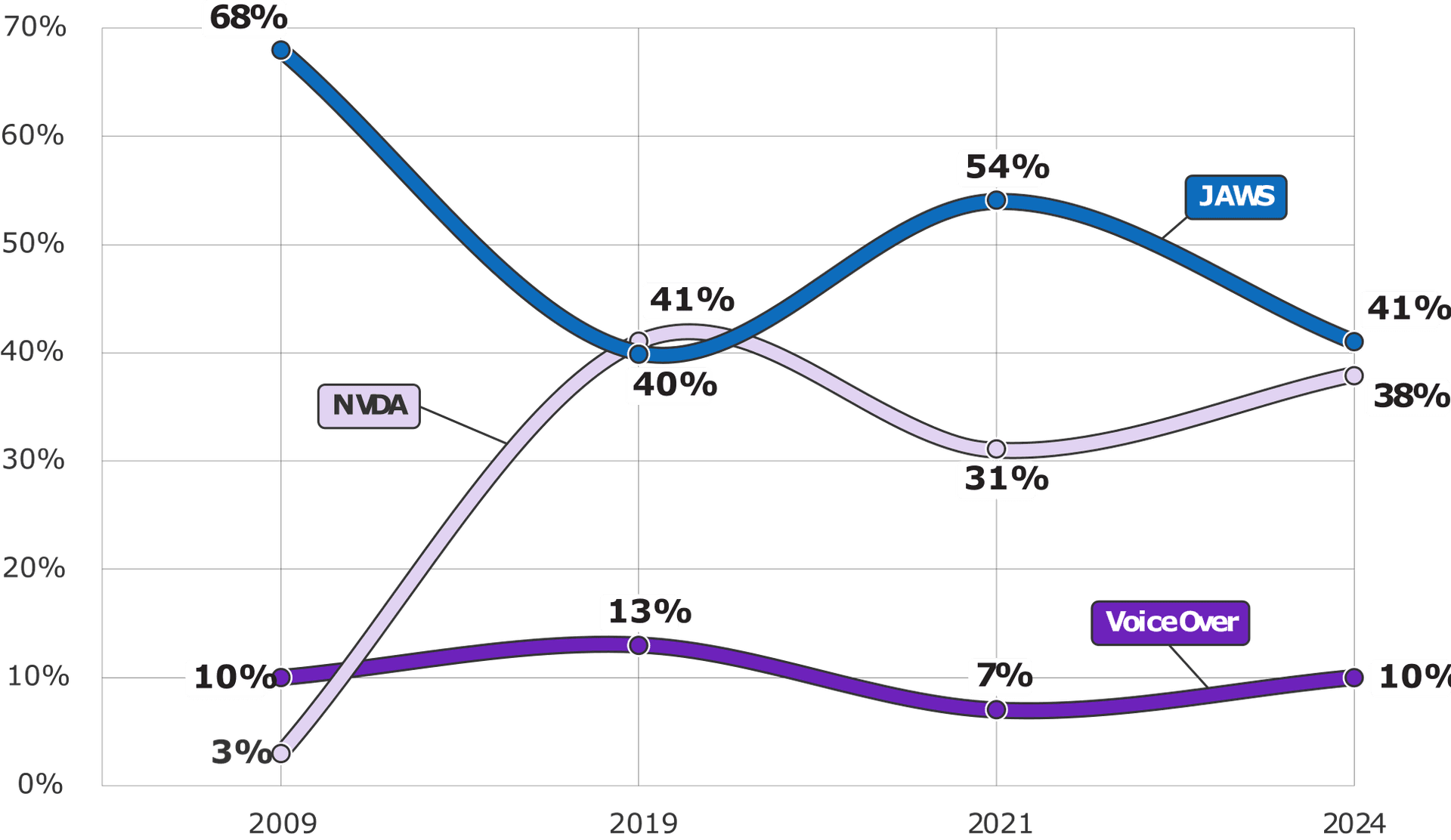 License requirements
Because JAWS is a paid screen reader, you'll need to have a valid license to use it with Assistiv Labs. See JAWS's official product page for a comparison of the different licenses available.
A popular option is the 90-Day Timed License which grants access to JAWS, ZoomText, or Fusion for up to one user at a time, for 90 days. Multi-user licenses are also supported, including network license servers (hosted in your infrastructure or ours). Licensing via USB dongles is not supported at this time.
Note: the optional Remote Desktop/Citrix® add-on is not currently required.
Getting started
Email contact@assistivlabs.com with details on which license you've purchased (90-Day Timed, multi-user, professional, etc) and we will help get dedicated VMs with your license activated added to your account.
Can I use 40-minute mode?
No, JAWS's 40-minute minute mode is not licensed for commercial use (like software and website testing). For more information, see the JAWS EULA.